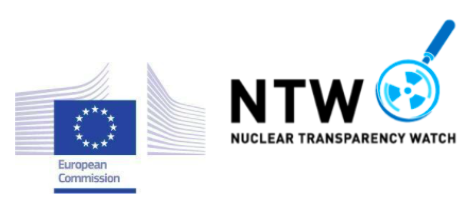 AARHUS CONVENTION AND NUCLEAR (ACN) ROUND TABLE ON RADIOACTIVE WASTE MANAGEMENT (RWM)
13-15 January 2021
Online
The European Commission (DG ENER) and Nuclear Transparency Watch (NTW) organize an "Aarhus Convention and Nuclear"  Roundtable to be held from January 13th to January 15th 2021. The objective is to gather concerned stakeholders by Radioactive Waste Management (operators, regulators and institutional representatives, experts and researchers, NGOs, civil society representatives) in order to discuss concrete implementation of the Aarhus Convention principles (public information and participation).
For a detailed presentation of the Aarhus Convention Process and the Programme, click here > ENG_ACN_ RWM _agenda_04012021. The French version is available here > FR_ACN_ RWM _agenda_04012021.
For registration, please fill in the Registration form – Formulaire d'inscription and send it back to the following email address: honorine.rey@gmail.com, until January 8th.