Is radioactive waste manageable?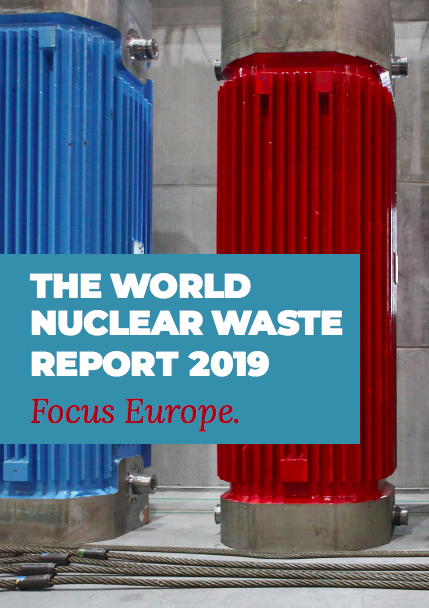 As uncomfortable as it is to think about this question, it is one that demands political attention, public engagement and legitimate empirical responses. Despite widespread unsubstantiated claims, there are no clearly sustainable or responsible solutions for storing the radioactive waste our societies produce. It is an empirical matter, but a political mine field; as a result, decision-making processes in this area are murky and often impenetrable for the affected populations.
"The Black Boxes of Nuclear Waste Strategy" considers the problems associated with nuclear waste management strategies: erratic and substandard implementation of international safety instruments, inconsistent inventory reporting, and an absence of universal definitional criteria. It draws much of its information from the first World Nuclear Waste Report 2019 – Focus Europe, compiled by a diverse group of independent experts and published by the Heinrich Böll Foundation. The report identifies issues of gross mismanagement and fiscal irresponsibility, and reviews a dizzying assortment of regulatory and security practices in the industry.
Source: www.worldnuclearwastereport.org
Who has a say, and how?
The author claims that the need for a more democratic management of energy systems is incontrovertible, but argues that civil society groups are only as powerful as their resources and their ability to access and process relevant information; the transparency of energy policy decisions will be crucial to public acceptance of waste management models. The author concludes that a strategic political vision is necessary to address operational priorities and identify funding mechanisms to meet the challenge.
"The Black Boxes of Nuclear Waste Strategy" was published in Nuclear Monitor (Issue #882) and is available here.
Author of the article: Christiana Maria Mauro is a data protection and transparency advocate based in Budapest. She has contributed to public interest initiatives at the European level, focusing on civil liberties and EU governance. She has a background in the social sciences, humanities and law. Christiana has been working in partnership with Nuclear Transparency Watch since 2016.