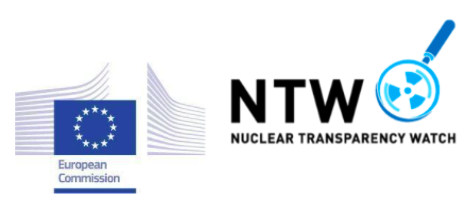 AARHUS CONVENTION AND NUCLEAR (ACN) PROCESS
The Aarhus Convention establishes a number of rights of the public with regard to the environment. It provides for a right of access to information on public decisions impacting the environment, a right to participate in environmental decision-making and a right of access to justice should the afore-mentioned rights be denied.
The ACN (Aarhus Convention and Nuclear) participatory process was initiated in early 2008 by the European Commission Directorate General for Energy (DG ENER) together with Nuclear Transparency Watch.
The aim of the ACN process is to investigate the implementation in practice of the Aarhus Convention in the context of nuclear activities. The ACN Roundtables involve various partners (national authorities, technical support organisations, operators of nuclear activities, civil society organisations, together with concerned international organisations).
INVITATION to the next ACN Roundtable – 12, 19 & 26 January 2022 – online event
We are very pleased to invite you to the next Aarhus Convention & Nuclear (ACN) European Roundtable on
 « Cross-border Emergency Preparedness & Response to nuclear accidental and post-accidental situations » (EP&R) 
Language spoken: English, French & German
The Nuclear Transparency Watch network and the European Commission (DG ENER) are organizing an Aarhus Convention and Nuclear (ACN) Roundtable on "Cross-border Emergency Preparedness and Response to nuclear accidental and post-accidental situations (EP&R)" with successive half-day morning sessions to be held on January 12th, 19th, and 26th, 2022.
An overview of current progress of the implementation EU EP&R provisions will be provided together with a regional perspective. A particular focus will be given to transboundary challenges of EP&R between EU member states. The roundtable will also examine the extent to which EP&R policies can reconcile various competing priorities such as health protection, continuity of economic life, recovery of life quality, remediation, and environmental protection. A plurality of participants will be involved. During the 2nd session, they will be proposed to participate to a serious game methodology, to foster dialogue on cross boarder situation involving Safety conditions at work in contaminated areas, on the one hand as well as on the Management of the production and marketing of goods produced in a contaminated, in the other hand. The 3rd session will draw lessons learned from Covid-19 that are relevant to EP&R.
This event is organized by the European network Nuclear Transparency Watch (NTW) and the European Commission (DG ENER). IRSN took part in the settlement of the second day session.
For more information (detailed agenda) and/or registration (before January, 10th 2022) please write at the following email address nucleartransparencywatch@gmail.com by giving your: SURNAME/Name, organization, country, email address, day you want to attend and languages spoken (french, english and/or german).
We are looking forward to seeing you there !